Horse riding safety equipment really has come on in leaps and bounds over the last decade. Manufacturer's are investing more heavily and the research and development has sky rocketed, developing products that not only protect the riders, but are lightweight and more comfortable to wear.
As of January 2024 the BETA 2009 tagged body protectors will no longer be legal for British Eventing, British Riding Club and Pony Club events. However, once the law has changed you can continue to wear your body protector at home and for leisure riding.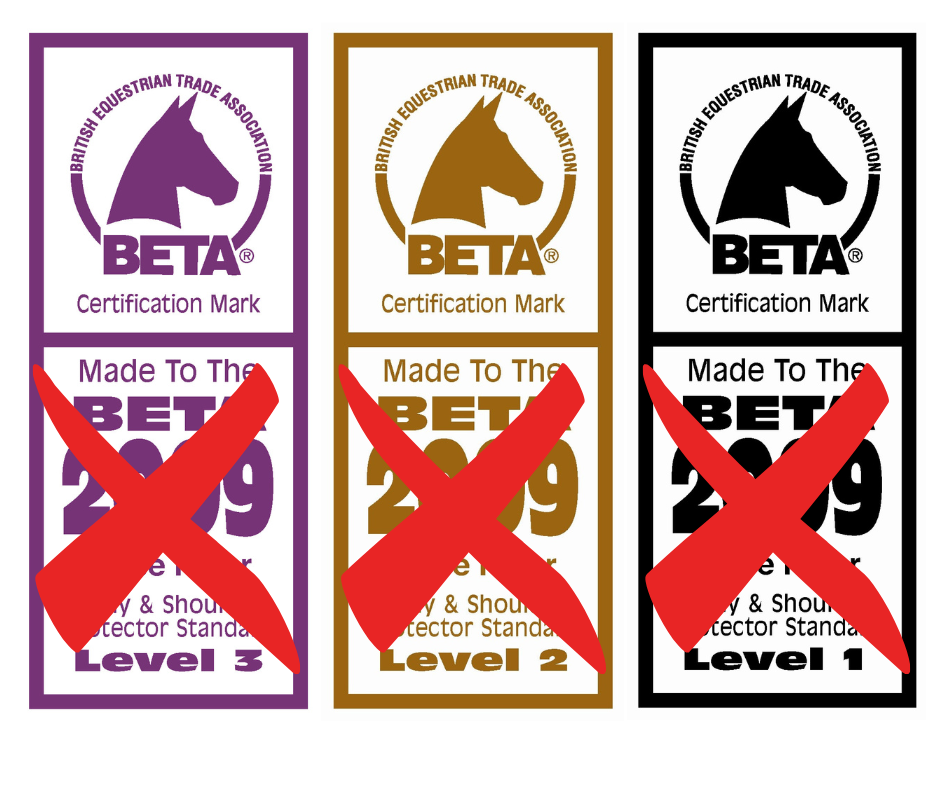 Some of the original tagged body protectors, produced in 2009 will be heading towards their 15th year of use and the foam does degrade over time. Therefore it seems timely to be moving to the 2018 standard.
The three BETA standard levels for body protectors is as follows.
Level 1 – provides the lowest level of protection and is only considered appropriate for licenced jockeys. Level 1 has been designed to meet the weight restrictions that apply to professional jockeys whilst race riding.
Level 2 – offers a lower than normal level of protection. It is considered suitable for general riding in low risk situations and for professionals such as licensed jockeys when specified by their racing authority or regulatory body.
Level 3 – is considered appropriate for general riding, competitions, including eventing and working with horses. Level 3 body protectors shout help prevent minor bruising, reduce soft tissue injuries and prevent a limited number of rib fractures.
There is a separate BETA standard for shoulder protectors. Research into falls onto the shoulder during eventing competitions revealed that wearing shoulder protection reduces the risk of breaking your collarbone by up to 80%.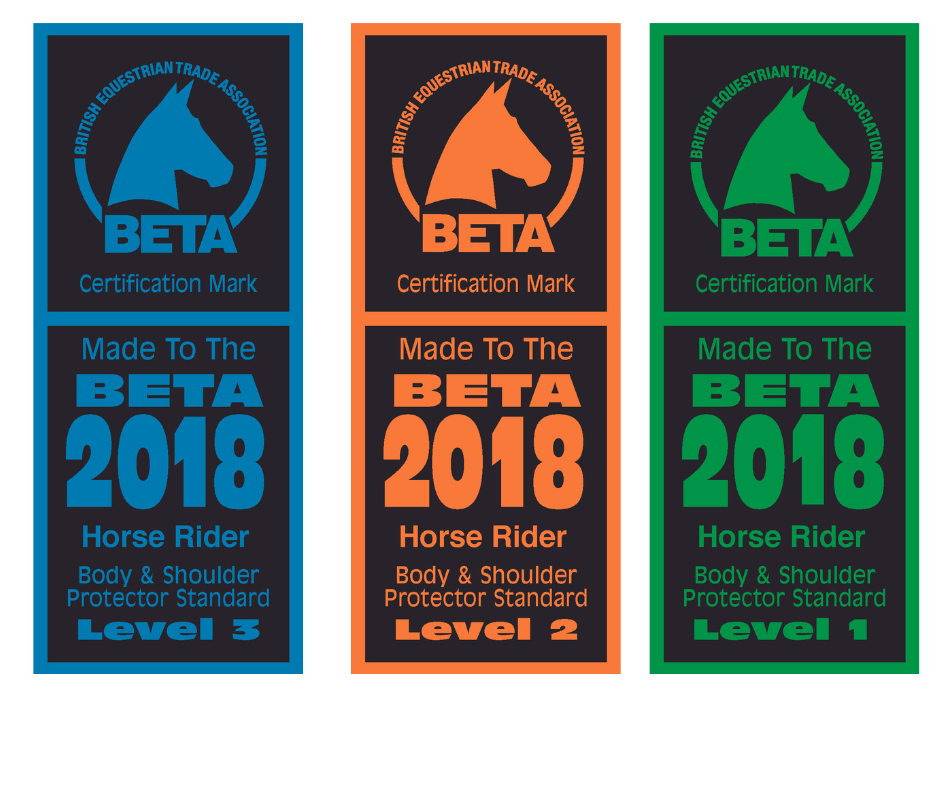 If you are unsure about the safety standard of your body protector, or if you are unsure of the fit, please comment below or pop into the shop. A member of our team will be able to assist you and steer you in the right direction.